3 Tips for an Amicable Divorce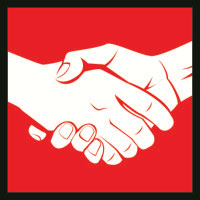 Each year, in the first week of January, the office phone in my family and divorce mediation practice begins to ring more often. This is the time of year when I hear from people who have made a resolution to bring a peaceful end to their marriage. Often, by the time they call me, they've been thinking about it for a long time, wondering how to begin the process or what the impact will be on their children and finances. The voice on the other end of the phone may be halting and unsure or boom with resolve when they ask, "Can you help me get a divorce from my spouse?"
If your goal is to have an amicable divorce, here are three tips I regularly share:
1. Agree to try mediation at the outset. A capable mediator will help you organize the information you need and facilitate the difficult conversations it takes to reach agreements on what to do with your house, retirement and other assets, as well as manage post-divorce finances and parenting issues. If you want your separation agreement to be workable and lasting, it needs to address the concerns and interests of both spouses. If mediation isn't working for you, you'll know it fast. You can always switch to a more adversarial process for your divorce. But the opposite is not always true. It can be very hard to repair trust damaged by litigation and reroute your divorce to a more amicable path.
2. Consult an attorney to advise you, rather than retaining an attorney to represent you. When you retain an attorney, you are kicking off the adversarial process. Commonly, you'll be advised to stop talking to your spouse. The silence between spouses at this vulnerable time fuels suspicion and resentment. It also makes you dependent on your attorney for the outcome. By contrast, by engaging in problem-solving conversations with your spouse and consulting with a legal advisor as needed, you will have access to the legal information you need while staying in control and managing what happens in your divorce.
3. Find strategies to deal with the loss and pain of divorce. Even an amicable divorce creates feelings of loss and sadness. Often, the one who doesn't want the divorce feels a sense of abandonment, anger or denial. Even the one who initiates the divorce experiences grief, sometimes guilt and, perhaps, shame. Our best decisions are not made in anger, desperation or defensiveness. Are you willing to tend to your emotional well-being with a professional therapist? What is your go-to place for inner peace and self-reflection? Do you journal or meditate? What is the thing you will commit to do to manage this difficult and personal emotional journey? Taking time to process your emotions will have a substantial impact on your ability to keep the divorce amicable.